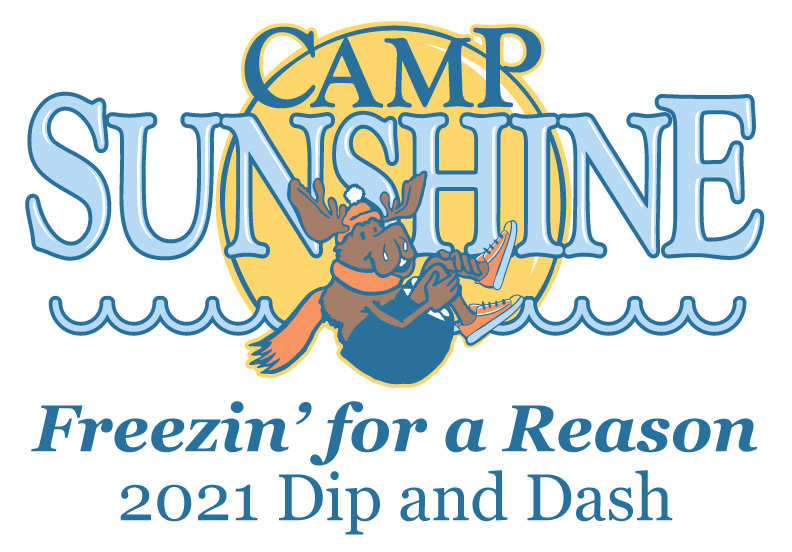 We're Freezin' for a Reason!
This event combines the Central New York, Eastern Shore (Maryland), Portland (Maine), New Jersey and Wachusett Polar Dips, as well as anywhere you may be in the world into one SUPER VIRTUAL DIP!
EVENT DATE: February 13-February 20, 2021
LOCATION: Virtual | Wherever you are located!
It's STILL all about "Cold Toes and Warm Hearts" in 2021! This year, we're introducing a combined polar dip initiative where ALL members of our Camp community are invited to participate virtually no matter where you're located. Also new in 2021: An optional "DASH" portion of the event where participants have the opportunity to sign up to take part in a virtual 5k at any point between February 13 to February 20, 2021.
Participants can choose to sign up as a polar dipper (free) or a polar dipper AND 5K dash participant ($30) all for a great cause! Participants doing the virtual 5k will receive a commemorative medal by mail after the event along with any fundraising incentives earned. All funds raised will help send children with life-threatening illnesses and their families to Camp Sunshine. As always, all participants who raise at least $100 will receive an "I DID IT" long-sleeve t-shirt. For Dip & Dash participants to receive a t-shirt, $100 will need to be raised in addition to the $30 registration fee.
How can you participate in a polar dip virtually? We suggest you consider one of the following or create your own challenge:
Walk outside and dip your toes in the snow

Bathing suit snow angels or go for a swim in the snow

Have a "winter" water balloon fight (make sure the balloons haven't frozen)

Fill up a kiddie pool and go for a dip (be careful getting in and out)

Run through your sprinklers or get sprayed by a hose
Get creative with your virtual polar dip ideas, but please be safe, use caution, and be mindful and realistic about your surroundings, abilities and capabilities.
Camp Sunshine discourages the use of bodies of water such as ponds, lakes, rivers, or the ocean.

Sharing your virtual polar dip photos with Camp is encouraged, but not required. Dress up, play "cold themed" songs while participating and have fun! Sign up as an individual or create a team and show your support for Camp this winter! Just for fun: 5K dash participants can download a customizable bib or a bib to color in for a unique photo prop (you might be featured on Camp Sunshine's social media)!
NEW "Funraising" Incentives
• $100 – "I DID IT" Long-Sleeve T-Shirt
• $250 – "I DID IT" Long-Sleeve T-Shirt & Freezin' for a Reason Hat
• $500 – "I DID IT" Long-Sleeve T-Shirt, Freezin' for a Reason Hat & Freezin' for a Reason Water Bottle
• $1,000 – "I DID IT" Long-Sleeve T-Shirt, Freezin' for a Reason Hat, Freezin' for a Reason Water Bottle & Freezin' for a Reason Fleece Vest
For a list of all teams click here.
Donate:
Find a Participant or Team:
Participate:
Top Fundraisers
Polar Dipper & 5K Dash Participant
Recent Donors
Laddawn
Anonymous
Laddawn
Vincent G Horan
WolfPack Team MIA