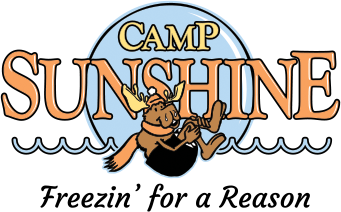 We're Freezin' for a Reason!
EVENT DATE: Sat. Feb 18th, 2017
Plunge: 2:00 PM
Registration: 1:00 PM
Location: Savin Rock Conference Center, 6 Rock St., West Haven, CT
Camp Sunshine is pleased to announce the 2017 Colin's Crew Polar Dip. We believe that together we can send many more children with life-threatening illnesses and their families to our one-of-a-kind retreat in Casco, Maine.
With the strength of an event such as the 2017 Colin's Crew Polar Dip and the resources of Camp Sunshine, it is our goal to raise in excess of $10,000.00. That is enough to send 8 families to Camp Sunshine.
Participants who raise at least $100 will receive a highly coveted "I DID IT" event tshirt.
Too scared or too smart to take the plunge? There's the option to participate in the "Chicken Dip" – where you'll only need to dip your toes in!
For a list of all teams click here
Donate:
Find a Participant or Team:
Participate:
Recent Donors
Bozzuto's Produce and Meat Dept.
Mr. Joseph Cianciullo
The McInnis Companies
Louise Puschel
Anonymous